Merry Christmas and a very Hansken 2023!
As the year is coming to and end, we would like to wish everyone very happy holiday!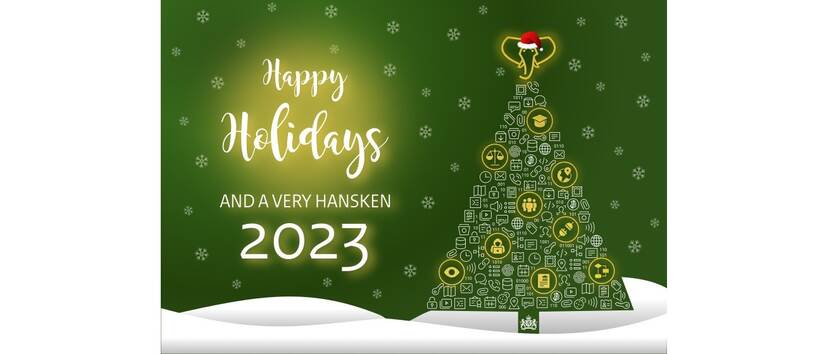 2022 has ben a very fruitful year for the Hansken Platform. As the years before, we have been working on many improvements to optimize the platform and the user experience. Also, COVID fading into the background, we had more opportunities to actually meet again in real life, as a Community. Which we gladly did! Next to multiple team meetings, an AI-workshop, Hansken Hackathons, presence at several conference and seminars, and last but not least: we celebrated our first international Hansken.io meeting in The Hague! We considered this a great success and our loking forward to a second edition in 2023. 
Happy holidays
For now, we would like to thank every partner and stakeholder for their dedication and commitment to Hansken over the past year and wish every reader a fantastic and prosperous 2023! We're looking forward to a new year full of relevant developments, a fruitful collaboration, and successes to share. Via the website and of course our Hansken Newsletter you can stay up-to-date about everything we do.
Enjoy the holidays!