20

September
Upcoming: the 2nd Hansken.io Community Meeting in Amsterdam!
Activities data
-
-
Volkshotel, Amsterdam
Volkshotel, Wibautstraat 150, Amsterdam, The Netherlands
The 2nd Hansken.io Community Meeting is just around the corner! Taking place on September 20 and 21, this international event brings together Hansken users from all over the world. Following the success of last year's meeting in The Hague, this year's event promises to be even more exciting and informative.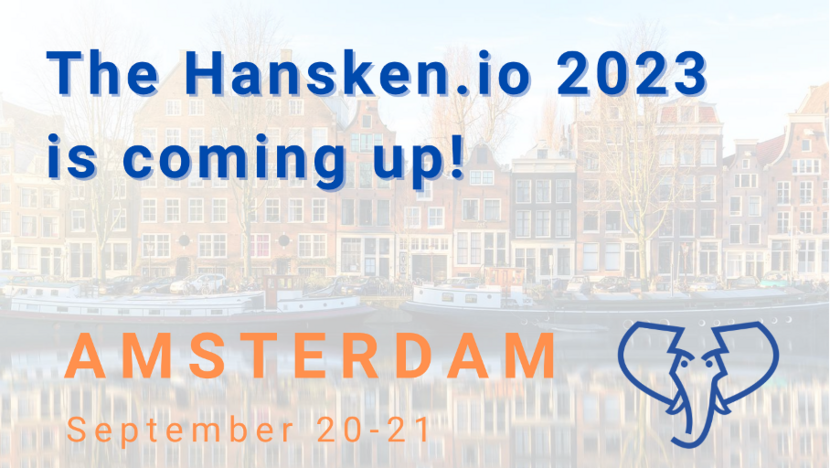 Please note that this event is exclusively for invitees, so make sure to register and secure your spot!
With a packed program featuring speakers, workshops, discussion sessions, and a real-life Hansken helpdesk, attendees are in for a treat. Plus, there will be plenty of opportunities to enjoy the vibrant city of Amsterdam and its canals. 
Event Details
Date: September 20-21, 2023
Location: Volkshotel, Amsterdam
Theme: The Future of Hansken
Program Outline
Inspiring Speakers: Renowned experts in the field of digital forensics will share their insights and experiences, providing valuable knowledge to all attendees.
Interactive Workshops: Engage in hands-on workshops where you can enhance your skills and learn about the latest tools and techniques in Hansken.
Discussion Sessions: Participate in lively discussions with fellow professionals, exchanging ideas and exploring innovative approaches to challenges in the field.
Real-Life Hansken Helpdesk: Get personalized assistance and guidance from the Hansken-team, ensuring that you make the most of the platform.
Registration
To secure your spot at the 2nd Hansken.io Community Meeting, please register through the Portal or send an email to Kristien (k.siemons@nfi.nl). Don't miss it!
Practical Information
Venue: The Volkshotel, a creative and inspirational workspace in Amsterdam, near the historic center.
Transportation: The venue is approximately 25 minutes away from Schiphol Airport by metro (station Wibautstraat) or train (station Amstel).
In short....
The 2nd Hansken.io Community Meeting is set to be a remarkable gathering of digital forensics specialists from around the globe. With an extensive program, valuable networking opportunities, and the chance to explore the beautiful city of Amsterdam, this event is not to be missed. Register now and join us in shaping the future of digital forensics with Hansken!