Keep evolving with Artificial Intelligence in Hansken
'Hansken.AI. For anyone who wants to shape the future of AI in Hansken.' With this slogan we triggered our law enforcement and academia partners to participate in the first Hansken.AI workshop. The first edition was initiated June 30, by the Forensics Big Data Analysis department of the Netherlands Forensic Institute. And it turned out to be a successful initiative, because the enthusiasm was great and a lot of ideas were overwhelming.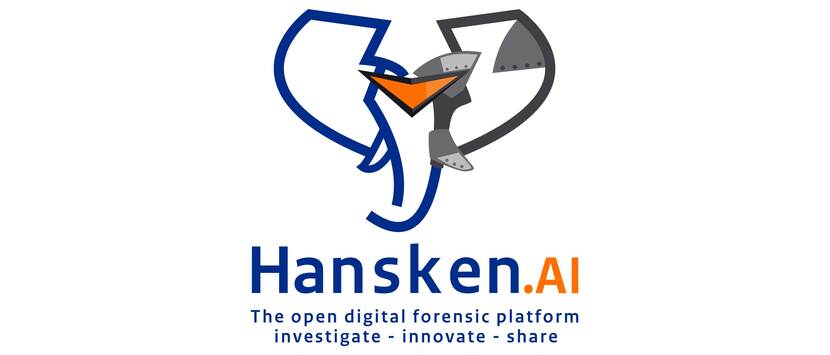 Next steps with AI
During the Hansken Community Day on May 17, it was already announced: Hansken.AI, a new initiative within the community to build innovative AI functions together. With the arrival of vector search and extraction plugins in Hansken, we enter a world of new AI possibilities which creates the relevance to make targeted choices for further development. And what better way to achieve this than by brainstorming with, among others, the top Data Scientists from the law enforcement field? 
Multiple angles
We entered the brainstorm session with a group of more than 35 people. With not only data scientists, but also people with a technical perspective, people who did not (yet) know Hansken very well and who could think out-of-the-box, and especially Hansken users who came up with new ideas based on on the practice. Next to the Netherlands Forensic Institute, attendees came from from, among others, the Dutch police, the FIOD and the Hogeschool Leiden. After a round of introductions, we quickly focused on everyone's insight into the AI possibilities that we should explore and develop. From an inspiring and skilled flow, more than 100 innovative ideas emerged in a short time that we can realize with AI in Hansken.
Getting started with a top 5
And of course the intention is that we really work on it. That is why, immediately after the session, all generated ideas were voted on and a top 5 was chosen that we can start developing. The people present immediately committed themselves to these 5 ideas, so for each idea there is now a nicely mixed team to look at the next steps.
Power of the Community
A great new movement that very well demonstrates the added value of the good contacts between the Hansken partners. And a very valuable exercise for us to remain ahead of Digital Forensics.