How Hansken helps in digital case investigations - a Nieuwsuur item
In recent years, we have seen that criminal investigations in the Netherlands have changed. The number of digital traces is multiplying exponentially and increasingly digital data is the key to conviction.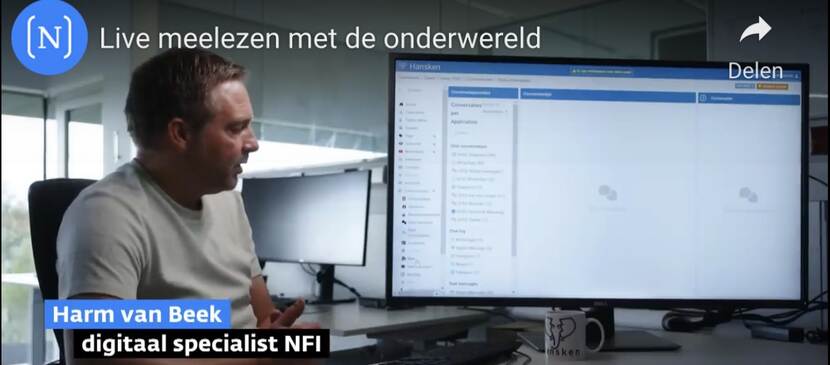 Nieuwsuur made an item about this development, and interviewed the law enforcement parties that play a role in this proces: the police, the chief public prosecutor, a criminal lawyer. Based on dozens of cases that came forward from the international cracking of crypto communication in recent years, Nieuwsuur reflects a new need of handling a case investigation.
Hansken's crucial role in processing the data
Harm van Beek, Senior Digital Forensic Scientist at the Netherlands Forensic Institute, was also interviewed. Because once the data has been intercepted and decrypted, it is of course very important that the correct traces are discovered and that the evidence is admissible in court.
Hansken plays a major role in this process. Hansken is an open digital forensic platform that categorizes, analyzes and gives relevance to data. With this tool, evidence can be traced from the entire dataset. Harm explains the way of working on the basis of the case investigations regarding the intercepted crypto networks.