New and improved Hansken interface from early 2023
At this moment, we are implementing a new Hansken user interface. By replacing the current interface (Ganesha) by the new interface (HUIB) we create more possibilities for implementing new functionality and offer our users an up-to-date user experience.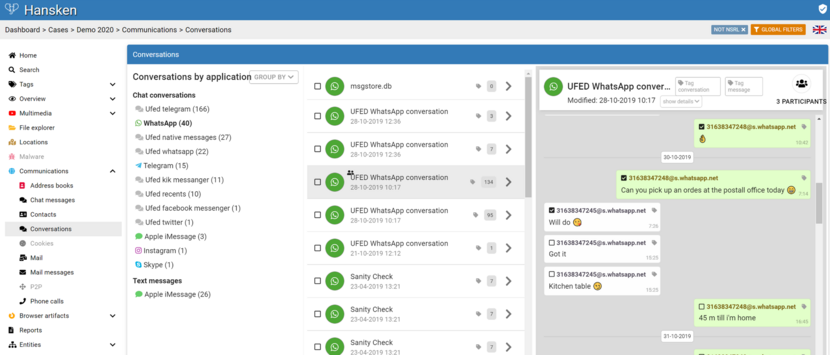 The new tactical interface we have chosen was built by BZK (HUIB). This interface is inspired by commonly-used (commercial) tools, based on the user experience of forensic professionals from around the world. The aim of the interface is optimal efficiency in data examination by, for instance:
using buttons in navigation that go directly to frequently-used filters/functionality;
making use of existing views for displaying emails, images, chats, locations, etc.;
using personal preferences (set by the user);
the easy accessibility of smart classifications.
Before this new tactical user interface can be commissioned and the current interface phased out, a number of adjustments need to be made. We are working hard on these with a team of enthusiastic developers from NFI and BZK and a user panel that is providing feedback on the new functionality. The process is almost complete! We plan to make the new tactical interface available as of 1 February 2023. The current interface will then be end-of-support 1 March 2023.