Introduction new tactical user interface in February 2023
In February, we introduced a new tactical user interface in Hansken. By replacing the current interface, we create more possibilities for implementing new functionality and offer our users an up-to-date user experience. With this introduction, we start a period of testing, comparing cases that are accessible in both the current and new interface. In this first phase, we use the insights and experiences to keep improving the interface to the needs of the users.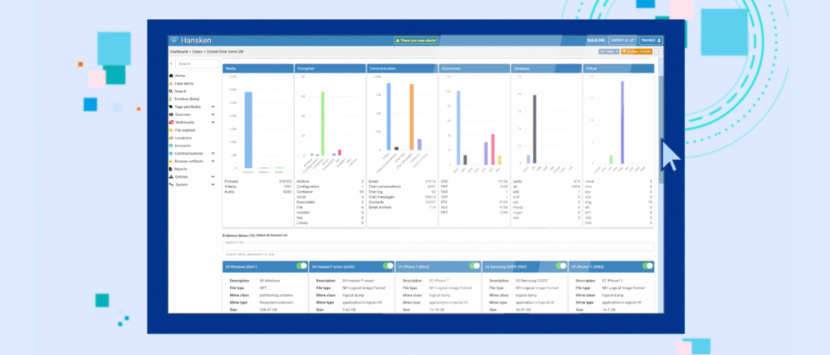 More intuitive approach for tactical investigators
The interface is inspired by commonly used (commercial) tools, based on the user experience of forensic professionals from around the world. The aim of the interface is optimal efficiency in data examination by, for instance:
using buttons in navigation that go directly to frequently used filters/functionality;
making use of existing views for displaying emails, images, chats, locations, etc.;
using personal preferences (set by the user);
the easy accessibility of smart classifications.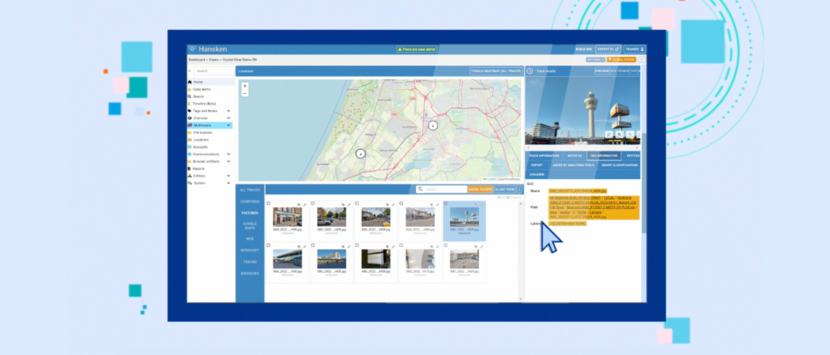 Community effort
By sharing our resources and expertise, we can accelerate our progress and create more impactful solutions for the community. This new tactical interface is a good example of how we do that, while the interface was built for and by BZK, a Hansken partner. As partners working together, it is important for us to constantly collaborate and develop new ideas and technologies. By sharing our knowledge, insights and development capabilities with each other, we can create a powerful platform that is capable of tackling the most complex challenges. 
Testing and improving
The new tactical user interface needs to be thoroughly tested and improved before it can replace the existing user interface.  To accomplish this we are working hard with a team of enthusiastic developers from NFI and BZK, and a user panel that is providing feedback on the new functionality. With the introduction on February 1st, we started a process of first experiences and new adjustments followed from practical experiences. The phase-out of the current interface is scheduled around summer 2023.