Engaging users: looking out for new members of the Hansken User Group (HUG)
Are we working on the right features? How does the end-user appreciate new developments in Hansken? Do we see voids between what users need and what we have scheduled on our backlog? Just a selection of questions that are important in keeping a good focus. To be able to collect insights or ideas on these matters, we strive for an active relationship with Hansken users. The Hansken User Group and the Hansken Quarterly's are ways to achieve this.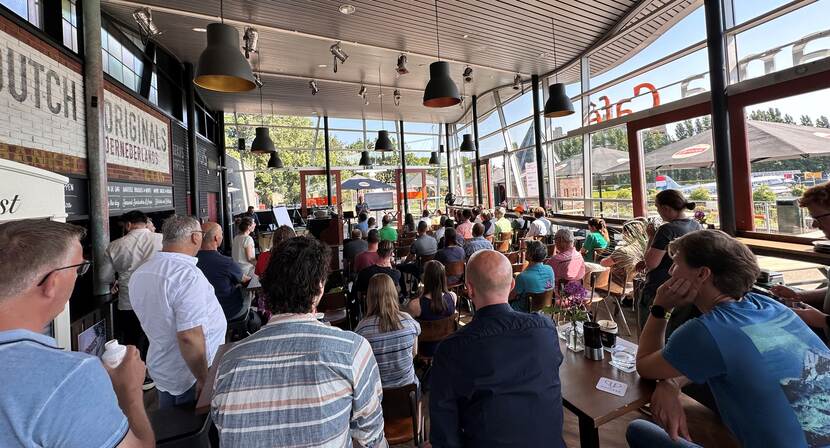 Diving into user experience design at the 2nd Hansken Quarterly
June 15th, in Madurodam in The Hague, we celebrated our 2nd Hansken Quarterly of 2023. We paid special attention to UX Design, as well as to the international growth of the Community, developments of the Academy and all ongoing activities at the Dutch Hansken partners . We came together with an extensive Dutch Hansken group: the Hansken development teams, operators of our Dutch partners, architects and a few end-users. During a hybrid morning, we also welcomed quite some international partners online.
Want to help to improve Hansken? Become a member of the Hansken user Group (HUG)
During the afternoon of the Hansken Quarterly, all attendees joined in a workshop of UX Design. Very useful practice, but we experienced a lack of real end-users. Because to be able to test new Hansken features, ask questions and discuss issues, we need to get insights form the right people.
The Hansken User Group (HUG) is a group of tactical users and digital experts that use Hansken. We are still at the beginning of this project, so always looking out for new enthusiastic users that can contribute. Are you an investigator that works with Hansken? Or do you know good investigators that can contribute useful ideas from their own experience? Please contact us: Kristien at k.siemons@nfi.nl or Gjalt at g.reistma@nfi.nl. NL or international: we welcome every partner!