Launching the Hansken kick-off course
The Hansken Academy has presented its first e-learning to the Netherlands Police Academy: "The Hansken kick-off course". On Wednesday May 11, at the Police Academy in Apeldoorn, this new e-learning course was successfully completed by 12 participants attending physically and 5 attending online. All students were very positive about the course. This is an important first step for the Hansken Academy, as more course material is already being developed. The curriculum can help Hansken users at various levels maintain their knowledge of the program and their general digital skills.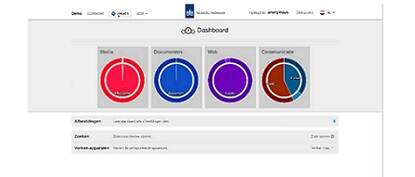 How does it work?
The course takes 4 to 6 hours. Students follow the e-learning course in the Police Academy's Moodle environment and complete course assignments in the new Hansken Practice Environment. This environment is specifically intended for practising with Hansken. The e-course will also be implemented in the Dutch fiscal intelligence and investigation service (FIOD) Moodle environment, which is accessible to the special investigation services and the Royal Netherlands Marechaussee.
Maintaining digital skills
Not just during the course but also after students have completed the course, the practice environment remains available for users, so they can keep practising with Hansken at any time. After not having worked with Hansken for a number of months after an investigation, detectives can therefore practice by themselves to boost their digital skills.
Development and upcoming e-courses and training
Meanwhile, the Hansken Academy is developing the "Hansken for intermediate users" e-course, which we expect to be ready before the summer. For the classic training courses "Hansken for advanced users", "Hansken scripting" and "Hansken for operators", teacher training workshops are being developed. The e-learning courses and the exercise data in the practice environment will be translated into English, so they can be made available for non-Dutch speaking Hansken users.