30

May
Hansken at the EAFS 2022 in Stockholm
From the 30th of May until the 3rd of June, Hansken will be present at the EAFS in Stockholm. A real opportunity to discuss  and share ongoing developments within the digital forensics world. To show the growth of the Hansken Community and the way the Hansken Academy support the Hansken users to keep up to date.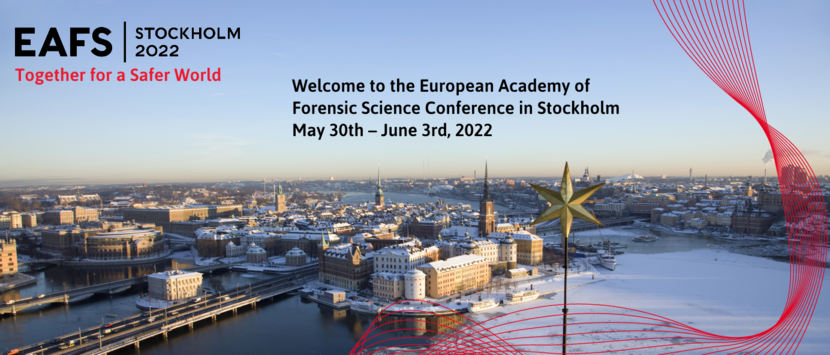 Hansken attendance in Stockholm
Join us at the EAFS and visit Hansken at booth 22! We will demonstrate the added value of the Hansken Academy and show how this facility helps you to develop your digital skills.
Also, there will be Hansken workshops:
Digital Forensics as a Service (Wednesday June 1st)
Explanation about a Hansken pilot.
Presentation ENFSI Forensic IT Working Group.
About the EAFS 2022
This year, it will be the 9th European Academy of Forensic Science Conference (the biggest European Forensic Science Event), which will be held in Stockholm from the 30th May to the 3rd June 2022.
The motto of the conference "Together for a Safer World" has become even more relevant following the serious pandemic situation that we all have been affected by. The motto has been chosen to emphasize the importance of cooperation in order to meet future expectations on the forensic community.
The event will focus on transformation of forensic science due to new technical possibilities, developments concerning the fundamentals of forensic science and new categories of crime. This means that we need to be innovative in the forensic approaches to generate results that will benefit a transparent judicial process.
This can be facilitated by combining knowledge from different areas of expertise. Since technology develops at an accelerating speed, it is essential to keep the issues of quality, competence, human factors and social responsibilities on top of mind.
What the concerence has to offer
During the comference, you can:
get to know how the 17 Expert Working Groups and the 2 Standing Committees of the European Network of Forensic Science Institutes (ENFSI) work;
find out how forensic science gets transformed due to new technological advancements and developments;
share your expertise with the community by presenting your work, research and innovation and help us delineate where forensic science shall go in the future.
Swedish National Forensic Centre (NFC), the organizer of EAFS 2022.