28

September
DFRWS APAC 2022
Activities data
-
-
University of Adelaide
Level 5, 10 Pulteney Street THE UNIVERSITY OF, ADELAIDE 5005
DFRWS is a non-profit, volunteer organization dedicated to bringing together everyone with a legitimate interest in digital forensics to address the emerging challenges of our field. DFRWS organizes digital forensic conferences, challenges, and international collaboration to help drive the direction of research and development.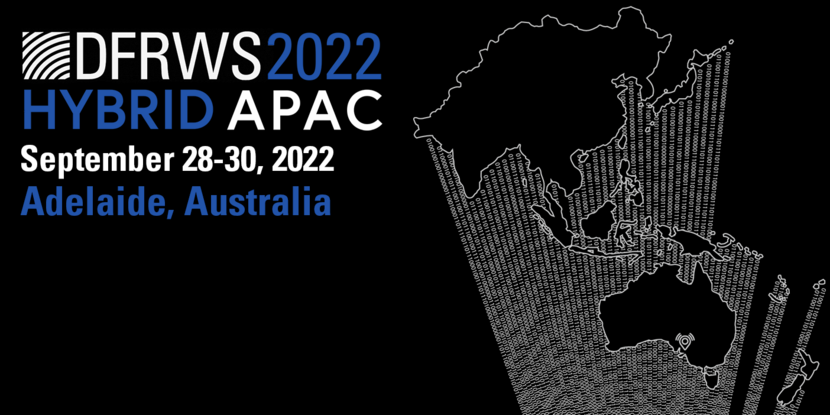 Ultimately, it is the goal of DFRWS to cultivate transdisciplinary coproduction of knowledge that stimulates healthy growth in this rapidly evolving field. It is notable that many novel developments in the field have their roots in works and breakout sessions at DFRWS conferences. As such, DFRWS conferences are not only a snapshot of the state of the research in the field, but are also a useful pointer towards the future.
Hansken at the DFRWS
Harm van Beek wil be one of the keynote speakers at the DFRWS APAC in Adelaide. He will elobarate about the lessons learned from implementing digital forensic as a service.
Workshop about Hansken: How to provide Digital Forensics as a Service?
Digital data and deduced digital traces play a continuously growing role in investigations and the furnishing of proof in crime cases. The volume, variety and variation of this data grow rapidly. As a result, there is a serious shortage of digital forensic knowledge and a growing need for new knowledge to handle this growth. Hansken is a Digital Forensics as a Service (DFaaS) platform that has been designed to give access to and insight in digital data and traces originating from seized and demanded material. In recent years, Hansken has been implemented at law enforcement and intelligence agencies in the Netherlands, Norway, Spain and pilots are in progress in various other countries.
The workshop starts with an introduction to the DFaaS concepts, followed by a short demonstration of Hansken. After the introduction a short hands-on part of the workshop starts. Participants are asked to complete a number of simple exercises that involve investigating digital evidence. Next, we explain the Hansken query language and trace model followed by a tutorial explaining the Hansken expert functions. In the final part of the workshop we present future developments and the Hansken community efforts.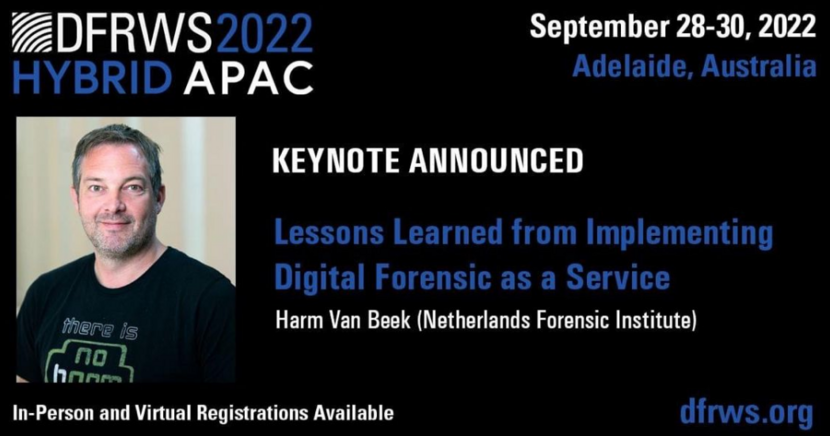 More about Hansken
Since 2010, The Netherlands Forensic Institute offers the digital forensics as a service (DFaaS) platform Hansken to law-enforcement agencies. Nowadays, these agencies as well as academic institutes cooperate in the Hansken community, joining forces to improve the platform and share knowledge. Implementing DFaaS overhauls the process of handling digital evidence, amongst others by directly delivering the digital evidence to case investigators. They can search, filter and report the evidence according to their needs.
The investigative results, of course, must be admissible in court. Therefore, Hansken includes precautions to ensure forensic integrity and implements multiple legal functions. Access is provided to defense lawyers to review investigative results and possibly identify exculpatory evidence. Building and servicing such a platform and supporting on-premise implementations comes with many challenges. This puts high demands on both the platform design and implementation as well as the investigative process. In this talk, Harm explains the challenges and key lessons learned from providing this service for over a decade.