06

September
i-LEAD Industry & Research Days
Activities data
-
-
Security Delta (HSD), The Hague Netherlands
The i-LEAD project, in collaboration with European partners, Europol, European Clearing Board, Hague Security Delta and ENLETS is organising Industry & Research Days to gather information about available technology and innovative solutions for law enforcement agencies. Representatives from industry and research will present technologies and innovative solutions related to the scope and objectives of i-LEAD at the meeting.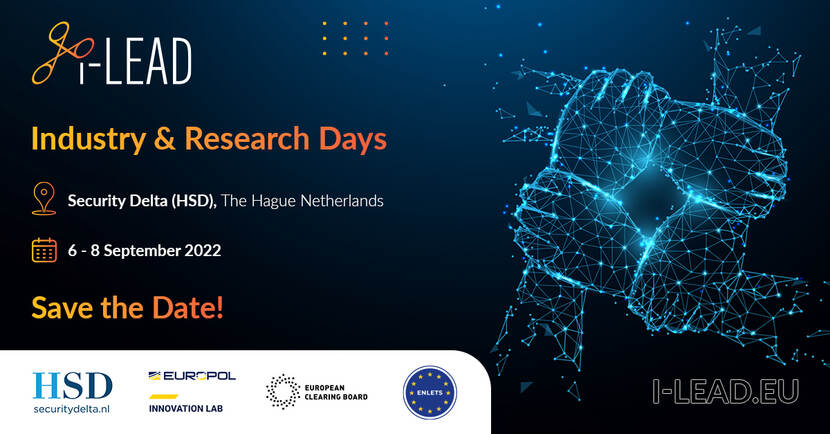 The event will showcase certain technologies and research initiatives that can address some of the challenges law enforcement agencies face. Moreover, we will welcome guests to deliver pertinent keynote presentations regarding Innovation Procurement, R&I needs and priorities, and the interplay between AI and cybersecurity.
Presentation Hansken at i-Lead: Thursday September 8th, 9h30 - 11h15
On the third day, Thursday September 8th, there will be a presentation about Hansken in Education room 1A. There will be more information about the way Hansken presents a solution to what challenges. Presented by Hans Henseler and Paul Jonkman.